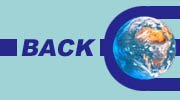 Unification Church
Former Members

A resource for the media about the
Unification Church Mass Wedding



Former Unification Church Members

Ingo Michehl, M.Ed.
Grand Cayman, Cayman IslandsZ
Tel.: (345) 945 1560; fax: (345) 945 2711
email:
trancenet.org/moonism

Steve Hassan, M.Ed. LMHC
Tel: (617) 628-9918; fax: (617) 628-8153
email:
Web: shassan.com & fom.orgz (Resource Center)

Allen Tate Wood
Chico, CA
(530) 891-8941
www.allentwood.com
Former UC member and past:

- President of the Freedom Leadership Foundation ( A political arm of the U.C. in the late 60's and throughout the early and middle 70's in the U.S.)
- Co-Chairman of the American Youth for a Just Peace ( a partisan political lobby group.) As President of FLF and Co-Chair of AYJP I was invited to join the Nixon White House staff as a youth consultant. I was also given money by Nixon aide Jeb Stuart Magruder. He said," this money comes from friends of the President." I led nation-wide partisan political lobby campaigns targeted at blocking anti-war legislation.