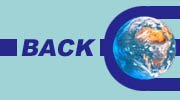 MoonStruck: A Memoir of
My Life in A Cult

by Allen Tate Wood
with Jack Vitek
---

Reviews of Moonstruck:
A Memoir of My Life in a Cult

"An expose', through ruthlessly honest confession, of the Moon cult and the violence it did to the spirit of one young man who found his way out after four and one half years of degrading submission."

Blair Clark
Former Editor in Chief, The Nation

"MoonStruck is a tale full of help and healing for anyone touched by any cult , be it as exotic as the Moonies or as established as the Mormons".

Alfred Bush
Lecturer in Anthropology---Princeton University

"Allen Tate Wood, grandson of Poet Allen Tate and novelist Caroline Gordon, has written an absorbing account of his four-and-a-half years as a member of one of the most controversial of the new religious movements, the UnificationChurch of Sun Myung Moon."

Thus Ronald Enroth began his review of Wood's Moonstruck: A Memoir of My Life in a Cult that appeared in the June 1980 issue of New Oxford Review (Enroth is a Professor of Sociology at Westmont College and an authority on contemporary cults.)

"This is an honest story of a confused young man in a confused age who looks for spiritual help in the wrong direction. This results in increasing confusion and the picture of a young man rootless but still questing for an authentic experience of the grace of God. The book ends with the quest continuing and a sense of hope for the future."

Dean Ernest Gordon
Dean of the Chapel---Princeton University

"Essential Reading for anyone tempted to join Mr. Moon's cult, and for the parents of those who have, Mr. Wood's account of his experience is intelligent, honest and harrowing."

Moira Hodgson
Co author of Quintet: Five American Dance Companies

"An authentic and deeply moving illumination of the hunger for righteousness in our youth, and the power of the religious vision.

Silvan Thompkins
Professor Emeritus of Psychology
Livingston College---Rutgers University

"A Modern day Pilgrim's Progress with an extended stay among the Moonies, Wood's self-examination charts a way through a dark night of the soul in which many are still stranded."

Henry Marshall Ph.D.
Department of Psychology
Texas Sothern University


DEDICATION

This book is dedicated to my mother and father, who remembered me so well that, through them , I have been reborn. It is also dedicated to the thousands of young men and women whose uninformed idealism and hunger for righteousness have been turned against them by cynical cult leaders. These parasites wantonly manipulate the openness, generosity and essential belief in goodness of their young followers. It is my hope that this book in some way may interfere with the emotional, psychological and literal slaughter that is the coin of the realm on the road to Xanadu.

MoonStruck Exposes the Global
Political Ambitions of Sun Myung Moon:

As political leader of the Moonies in North America in 1970, I went on a V.I.P. tour of Asia including Japan, Korea, Vietnam and Cambodia.In Japan I met and worked with Japanese leaders of the Unification Church and with many of the key figures in the World Anti Communist League from Europe, the U.S., Asia and Latin America . In Korea I had a series of private audiences with Mr. Moon during which I was instructed on "Moon's plan of attack in America". In Vietnam I met with President Thieu. In Cambodia I met with General Lon Nol, the leader of Cambodia. While in Cambodia I was featured on CBS Evening News with Walter Cronkite. On returning to America I was invited to join the Nixon White House staff as a "youth consultant".

A few remarks about MoonStruck:

MoonStruck provides a cogent exposition of Moon's global political strategy as well as a moving first hand account of an idealistic young man who followed Moon into the abyss of religious facism. MoonStruck is an autobiographical tour de force: a recapitulation of my life before during and after my four and one half years in the Moonies.